While many view life insurance as a way to replace income in the event of a loved ones passing, it is not always about income. That is why it is important to understand your options, such a Final Expense Life Insurance.
Funerals and burials often cost more than many expect. Unfortunately being faced with an unexpected funeral and burial after your death could cause drastic challenges and changes for your loved one.
Final Expense Insurance pays for the costs of your final arrangements after your death, such as burial or cremation. This type of insurance covers various funeral expenses so you do not leave a tremendous financial burden to your family and friends. It helps to make a very difficult time easier for those left responsible to carry out your final wishes.
For more information about our Final Expense plans, call 1-855-474-6234 to speak with our licensed agents!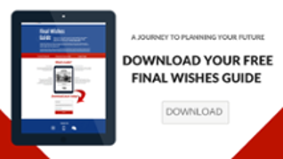 Have you ever stopped to think what would happen to our family members if something were to happen to us?
How would they pay their bills? How quickly would savings account be depleted due to a health emergency or even in the event of death?
Are you prepared?
With all of the expenses that come with everyday living it is easy to think of life insurance as just another cost. What we need to see is the potential costs of not having insurance.
Life insurance helps to ensure that if you were to die unexpectedly your loved ones would be able to maintain their standard of living, often times through their retirement. It can help them stay in their homes and to keep their future plans on track.
Most importantly, it allows family members the time necessary to make important decisions without the immediate worry of covering bills.

For more information about Life Insurance and the plans we offer, call 1-855-474-6234 to speak with our licensed agents!
Have you ever considered what might happen if you were ever hospitalized for an extended period of time? If you suffer from a chronic or critical illness an extended hospitalization could be devastating for your finances!
There is a good possibility that you would be responsible for expenses well beyond what your health plan covers.. Not only would you have bills coming in from doctors and hospitals, but what about your daily expenses? Housing, utilities, groceries.. It all adds up quickly!
We want you to know that there is a plan that can help you in the case of an extended hospitalization. It's called a Hospital Indemnity plan.
A Hospital Indemnity Plan can cover a percentage of your income while you are out of work and in the hospital. It provides a cash benefit that it paid directly to you to help out with your out of pocket expenses. Some plans even help cover insurance premiums and deductibles to ensure you do not experience loss of coverage. Anyone who could get sick could benefit from this plan.
For more information about our Hospital Indemnity plans, call 1-855-474-6234 to speak with our licensed agents!
Call us today and see how we can help you to have this peace of mind as well.
For more information, give us a call or visit our website below.
1 (855) 474-6233
Or, click the link to visit our website: